This webpage won't be updated anylonger.
Please visit: www.gerhardsengerner.com
James White – Different days
28 March – 25 April, 2008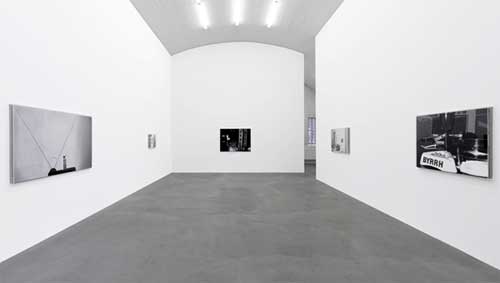 Installation view, c/o – Atle Gerhardsen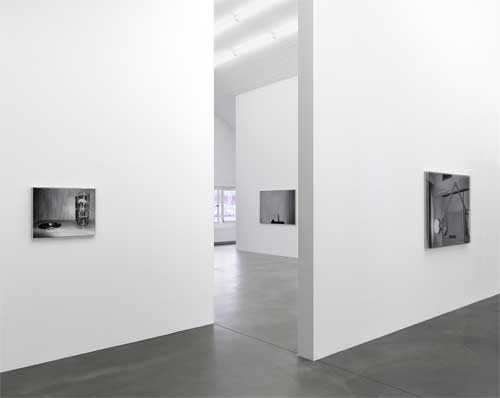 Installation view, c/o – Atle Gerhardsen



Installation view, c/o – Atle Gerhardsen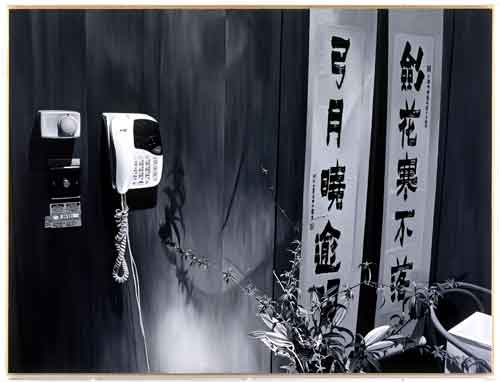 R six four double seven one, 2007
Oil and varnish on birch-ply in perspex boxframe, 136 x 106 cm framed (53,54 x 41,73 in)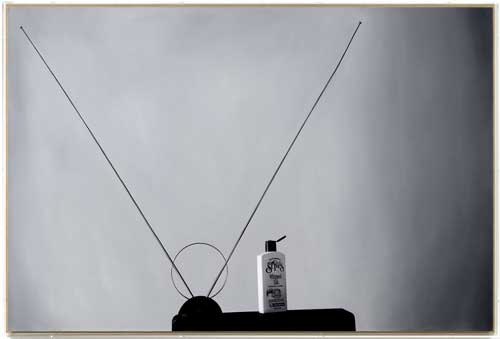 Whipped silk, 2008
Oil and varnish on birch-ply in perspex boxframe, 103 x 153 cm framed (44,55 x 60,25 in)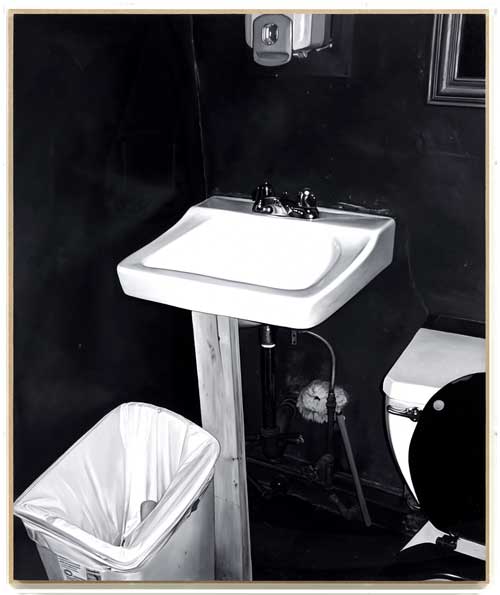 Rest Room (NY), 2007
Oil and varnish on birch-ply in perspex boxframe, 93 x 78 cm framed (36,61 x 30,71 in)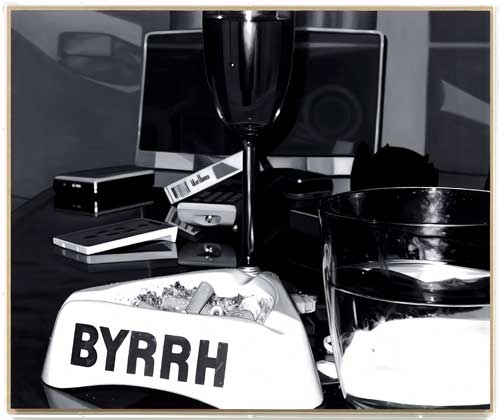 Booze and technology, 2007
Oil and varnish on birch-ply in perspex boxframe, 86 x 103 cm framed (33,86 x 44,55 in)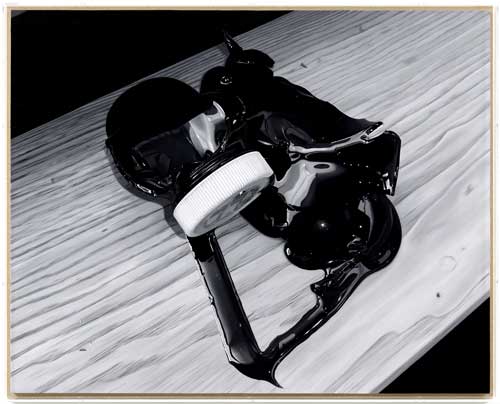 Marmite Accident, 2007
Oil and varnish on birch-ply in perspex boxframe, 83 x 103 cm framed (32,68 x 44,55 in)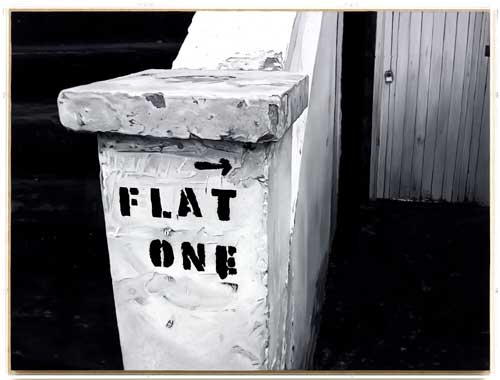 Flat one, 2007
Oil and varnish on birch-ply in perspex boxframe, 46,2 x 61,7 cm framed (18,19 x 24,29 in)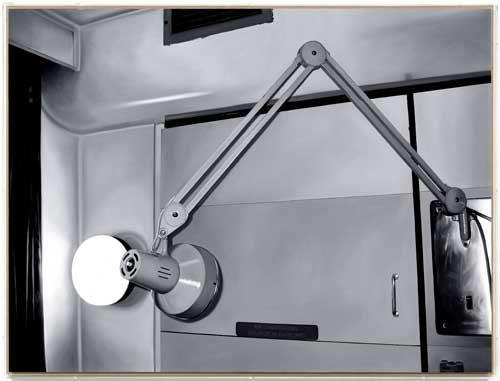 Hospital Corner, 2008
Oil and varnish on birch-ply in perspex boxframe, 136 x 103 cm framed (44,55 x 53,55 in)




Press Release

James White
Different days

Opening: 28 March, 2008
Exhibition duration: 28 March – 25 April, 2008

We are proud to announce the first solo exhibition of the British artist James White at
c/o - Atle Gerhardsen.

James White is well known for his small scale black and white paintings on encased wood panels. The exhibition "Different days" presents nine new artworks, which characteristically focus on ordinary objects in intimate situations: a bundle of keys on a Nivea lotion pot; an empty Afri Cola glass and metal ash tray on a tabletop; the remnants of a night's drinking; a TV antenna and an open moisturizer bottle. Besides the apparently circumstantial collection of objects there is also a run-down bar restroom with a sink precariously propped up by a plank of wood; a wall lamp in a hospital room; a dilapidated pillar serving as a signpost. This all has the allure of the leftovers of life.

White's palette adheres to the monochrome of black-and-white photography refusing the rainbow potential of oil paint. With meticulous precision, his attention to detail deliberately recalls Dutch still life and genre painting where truth finds it's level in the everyday at the same time employing the analytical quest for truth that characterizes Conceptual art.

''The way the paintings are made using one tube of black and one tube of white, then encased in vitrine like cases, prevent the usual fetishized relationship with the painted surface. Hopefully this, in combination with a more detached and mechanical approach to painting the images, emphasizes the objecthood of the work which becomes a fragment of a bigger picture and less a 'window' into the world. The paintings when gathered together form a kind of body of evidence if you like. The images themselves then, are the general stuff that surrounds me from day to day and at the same time as existing on the periphery tend to be the things we all focus on or stare blankly through whilst deep in thought. So you're there but you're somewhere else. I'm interested in the idea that the paintings are extremely literal in one sense but go so far as to be totally internal or abstract in another."

The prolonged concentration on the motif finally enables other multilayered ways of viewing. The intensity of White's gaze upon his subjects, make implacable objects appear tense, almost estranged. In the slow transformation from the photographic in to paint these common things accrue an intransigence, a compressed weight.

James White was born in Devon (UK) in 1967. He lives and works in London. He has had shows at Casey Kaplan Gallery in New York, the Gross-Michael Foundation, Dallas, The Saatchi Gallery as well as at the Institute of Contemporary Art in London.


----------------------------

James White
Different days
Eröffnung: 28. März 2008
Ausstellungsdauer: 28. März – 25. April 2008

Wir freuen uns sehr, die erste Einzelausstellung des britischen Künstlers James White mit c/o – Atle Gerhardsen ankündigen zu können.

James White ist bekannt für seine kleinformatigen Schwarz/weiß Gemälde auf hinter Plexi befindlichen Holztafeln. Die Ausstellung "Different days" umfaßt neun neue Arbeiten, deren Motive scharfgezoomte, und dadurch aus ihrer Umgebung herausgelöste Alltagsobjekte zeigen: ein Schlüsselbund auf einer Nivea Crème Dose; ein leeres Afri Cola Glas und ein leerer metallener Aschenbecher auf einer Tischplatte; die Überreste einer nächtlichen Feier; schließlich eine Antenne und eine offene Crèmeflasche. Neben den zufällig wirkenden Ansammlungen von Objekten gibt es auch einen heruntergekommenen Toilettenraum mit Waschbecken, das recht instabil mit einer Holzplanke abgestützt wird; eine Wandlampe in einem Krankenhausraum; einen baufälligen Mauerpfeiler, der als Wegweiser dient. All das wirkt wie die Überreste von Leben.

Whites Palette hält an der Monochromie von Schwarzweißfotografie fest, dabei verzichtet sie bewußt auf die Möglichkeiten von Ölfarben, Regenbogenfarben darzustellen. Detailgenauigkeit und minutiöse Präzision erinnern ganz bewußt an niederländische Stilleben und Genremalerei, wo Wahrheit ihr Maß im Alltäglichen sucht. Gleichzeitig wird die Suche nach Wahrheit auf analytischer Ebene fortgeführt, was charakteristisch für die Konzeptkunst ist.

"Die Art und Weise wie die Arbeiten gemacht sind, indem jeweils eine schwarze und eine weiße Farbtube genutzt wird, und die anschließende Verschließung in vitrinenartigen Boxen bewahrt vor der üblichen fetischistisch angelegten Beziehung zur bemalten Oberfläche. Ich denke, daß dies sowie eine unparteiischere und mechanischere Herangehensweise, die Bilder zu malen die Objekthaftigkeit der Arbeiten unterstreicht. Sie werden mehr zu Fragmenten eines größeren Bildes als zu einem 'Fenster' zur Welt. Wenn alle Bilder beisammen sind, könnte man sagen, daß sie eine Art Gesamtheit an Beweismitteln bilden. Die Arbeiten zeigen diese gewöhnlichen Sachen, die mich jeden Tag umgeben, welche zugleich aber nur am Rande existieren. Sie neigen jedoch dazu, gerade jene Dinge zu sein, auf die wir uns alle konzentrieren oder durch die wir einfach hindurchstarren, wenn wir tief in Gedanken sind. Du bist also da, aber trotzdem irgendwo anders. Mich interessiert der Gedanke, daß die Gemälde einerseits sehr bildgetreu sind, aber andererseits soweit gehen, daß sie völlig innerlich oder abstrakt werden (James White)."

Die lange Konzentration auf das Motiv ermöglicht schließlich andere und vielschichtige Betrachtungsweisen. Die Intensität von Whites Blick auf seine Sujets läßt die Dinge gespannt aussehen, fast entfremdet. In der langsam voranschreitenden Übersetzung des Fotografischen in Malerei erlangen diese alltäglichen Objekte Uneinsichtigkeit, ein verdichtetes Gewicht.

James White wurde 1967 in Devon (UK) geboren und arbeitet nun in London. James Whites Arbeiten wurden unter anderem bei Casey Kaplan in New York, der Gross-Michael Foundation in Dallas, der Saatchi Gallery und dem Institute for Contemporary Art in London gezeigt.